PRESERVATION, PROGRESS, OR ???
Jeff Ho Surfboards/Zephyr Productions Building
NEWS:

FREE Yahoo! Group for discussing and following this issue:
---
| | |
| --- | --- |
| | The proposed redevelopment of the site of the Jeff Ho Surfboards/Zephyr Productions building is an issue that has touched nerves on both sides of the surfing and development community. The proposal is to replace the site (currently where Horizons West Surf Shop is located) with a new energy efficient apartment complex has touched raw nerves. Folks on both sides of the issue (developers and surfers/skateboarders) interestingly enough have split and very passionate opinions about this issue. Folks who work side by side on in both the development and surf/skate community have radically different views of the importance of preservation versus the rights of developers and owmers to make a profit and the feeling that preservationists have just been spurred to action because of the popularity of the Lords of Dogtown and other romanticized nonsense. |
I first became aware of this issue when I was driving one Wednesday evening listening the the Big Show with Steve Mason and John Ireland on radio station ESPN 710. They were interviewing Stacy Peralta, one of the original Z-Boys about the issue of preserving the site of the original Jeff Ho Surf Shop/Zephyr Productions building, and were very passionate that we should do something to make our voice heard rather than just shrugging our shoulders and knuckling under to big money:

I received a nice e-mail back from John Ireland when I e-mailed them about this issue. Their web site has some contact information for Ms Jing Yeo, who is the Liason to the Santa Monica Landmark Commission.

Thanks John and Steve for bringing this issue to the attention of your listeners!.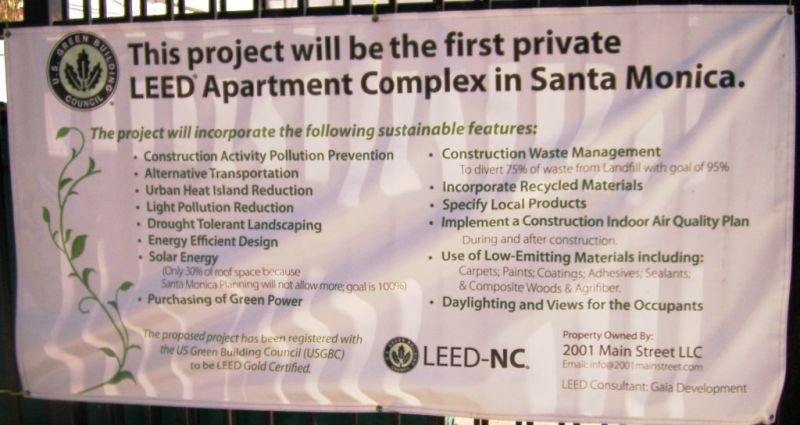 ---
If you haven't seen this documentary by Stacy Peralta about the pioneering 1970's Zephyr skate team, I would highly recommend it. It will give you a lot of background on just why folks feel so passionate about this issue, and has marvelous interviews with the Z-Boys, Jeff Ho, and the other key players in that era. If you watch this a couple of times, I think you may find your self being swayed that something very special happenned here!:

---
This is some background on Jacob's activities:
Jacob first raised a very big concern at meetings held by the developer about a month ago. We brought the petition to the last Landmarks Commission meeting in Santa Monica on Feb 12, 2007. For the our property there were 22 public comments, inculding those made by Jeff Ho and Alan Sarlo. There were 4-5 comments airing on the side of development, most made by people who would benefit from the development in some way. The developer has made a gesture to the community by offering to do a sort of memorial to Dogtown and Z-boys, as a mural, statue, or perhaps something in the sidewalk. A very nice gesture, but not anything compared to the actual history of a living, operating surf shop. As you probably know, people come to visit that shop from all over the world. There is a huge difference between going somewhere and finding a memorial mural, and going somewhere and seeing something alive and well, that has influenced the lives of so many. So, a memorial is an unsatisfactory offer by someone who has no idea of how important this shop is, as friendly as it may be.
Our biggest goal is to educate the Landmarks Commission about the importance of this shop. Culturally as a historically building, despite its raggy appearance, it is the Dogtown shop, not the Ritz Carlton. So we are cirsulating this petition. So far, this has kind of been a one man effort technologically speaking to create and circulate a petition. We are now asking people to send letters to the Landmarks Commission themselves. They must be well written and grammatically correct if we are to be taken seriously by the commission.
Informational links:
---
One thing that should be pointed out about online petitions is that they the amount of legal weight they carry will depend upon how well they document and are able to prove the legal residence and status of their signers. In the case of e-mail chain letter petitions, they do not provide the means to prove one's residency or even existance. So they do not carry as much weight as say a traditional written petition on which one must put their legal residence.
The online petition at www.petitiononline.com is a cut above this, as they do attempt to document the residence and e-mail addresses of their signees.
Nonetheless, it probably is at least a good existential exercise to sign the online petition if you feel strongly about this issue. It probably won't hurt anything, and perhaps the shear volume of response will catch the attention of the Landmark Commission:
---
Santa Monica Daily Press (PDF documents - download free Adobe Reader):
Shop's past has wheels - Los Angeles Times: Vietnam and Watergate were the big stories of the day when a gaggle of latchkey kids in south Santa Monica; including future legends Jay Adams, Tony Alva and Stacy Peralta; reinterpreted vertical surfing moves for dry land and radically redefined skateboarding.
| | | |
| --- | --- | --- |
| |     | |
---
| | |
| --- | --- |
| | |
---
| | |
| --- | --- |
| Join the dialogue about his issue by joining the FREE zsite Yahoo! group. | |

Spread the word about this web page and the FREE zsite Yahoo! group to any of your acquaintances who may be interested in this issue! If you belong to a surfing or skating bulletin board, e-mail group or club, make sure to publicize the address of this web page and the free zsite Yahoo! group. Let's get moving, talking, and make our opinions heard and our concerns addressed!
Go ahead and sign the online petition if you are in favor of Landmarking the site. Even if it is just an existential exercise, you'll be empowered by the exercise and will have a bit more energy and interest to devote towards your point of view.
Contact the parties pro and con about your views and concerns. Make your voice heard!
Follow this web page and the free zsite Yahoo! group for news about what is going on with this issue. Please feel free to provide any feedback, corrections, suggestions etc. to me at zpreserve@stupid.org.